Please join us at tonight's BFO meeting! We are in need of more volunteers and ideas for events for this school year and we'd love to have you. The meeting is tonight (Tuesday, September 7th, 2021) at 6:30pm and will take place in the multipurpose room at Brookwood Elementary. We hope to see you there!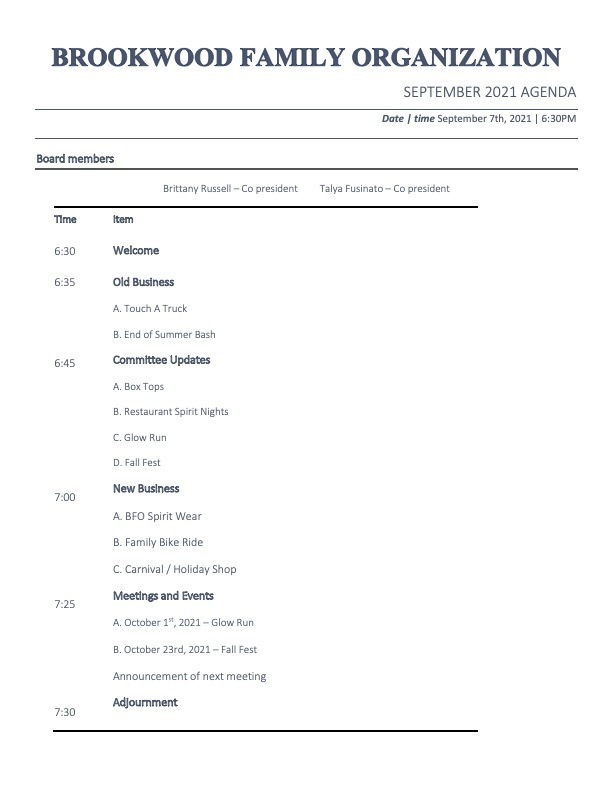 On September 24th, Brookwood students will be wearing gold and walking in our annual gold walk. The students will be walking in grade levels along a designated path. We are accepting donations for Kisses from Keegan and Friends this year who will use the donations towards families in our community fighting childhood cancer.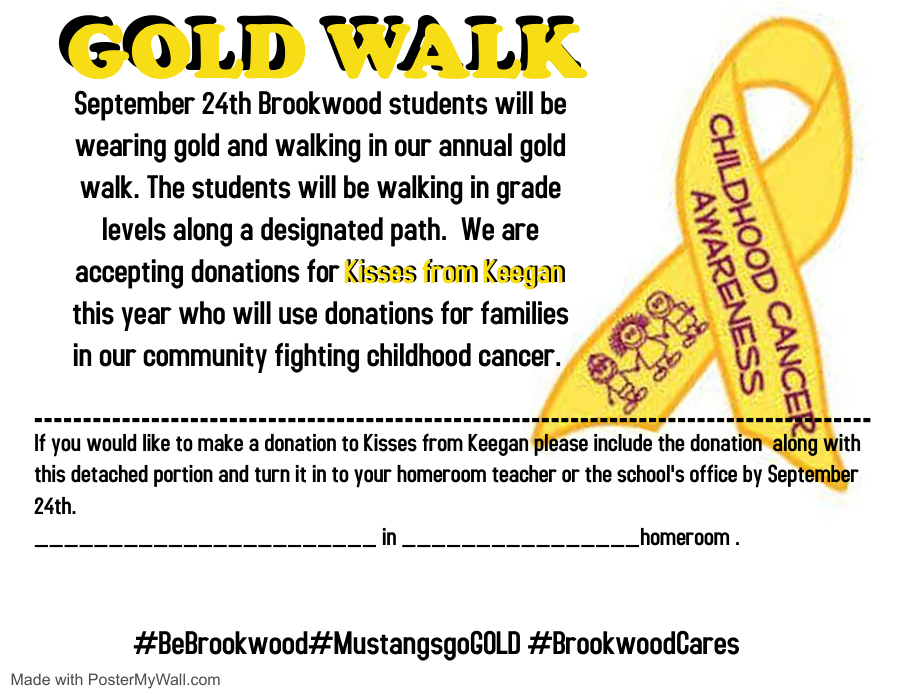 Brookwood alumni, Kaidynn Engel, earned her Girl Scout Gold Award by renovating the Kindness Rock Garden at Brookwood Elementary School. The "Brookwood Rocks with Kindness" garden promotes a community connection with Brookwood School. Stop by and enjoy the rock garden. Take one for inspiration, share one for motivation, or leave one to help our garden grow. Kaidynn is currently a senior and Badger High School. The Girl Scout Gold Award is the most prestigious award that Girl Scout seniors and ambassadors can earn.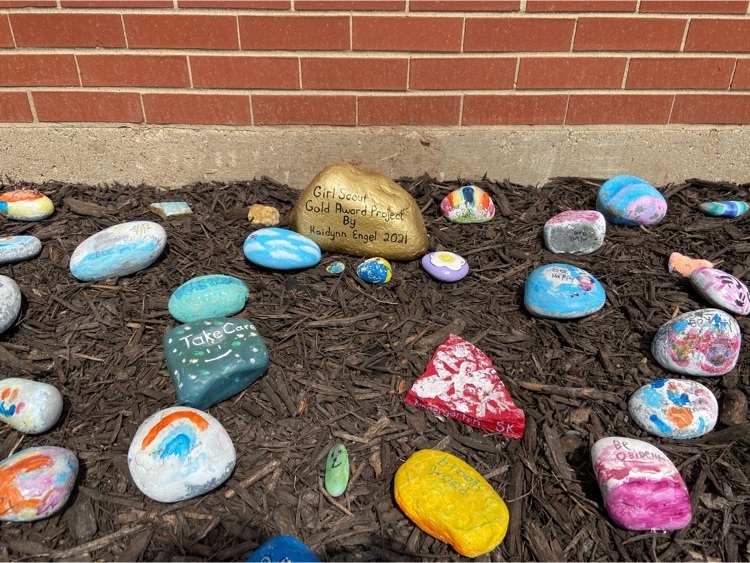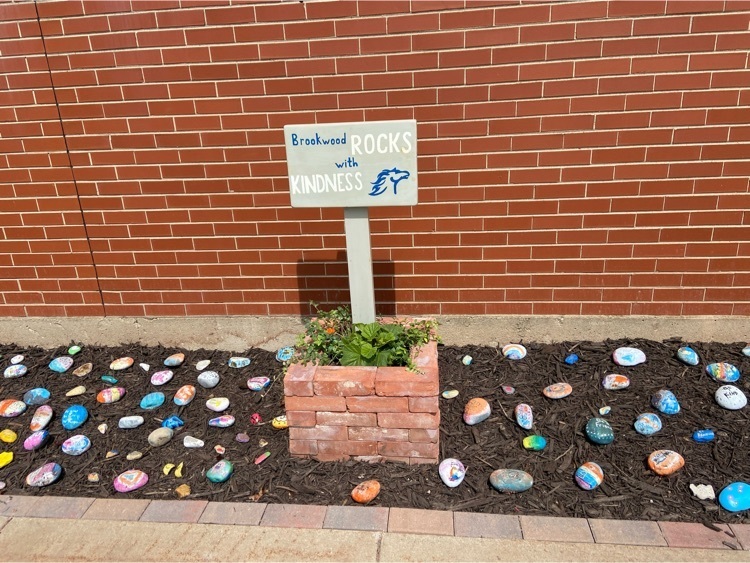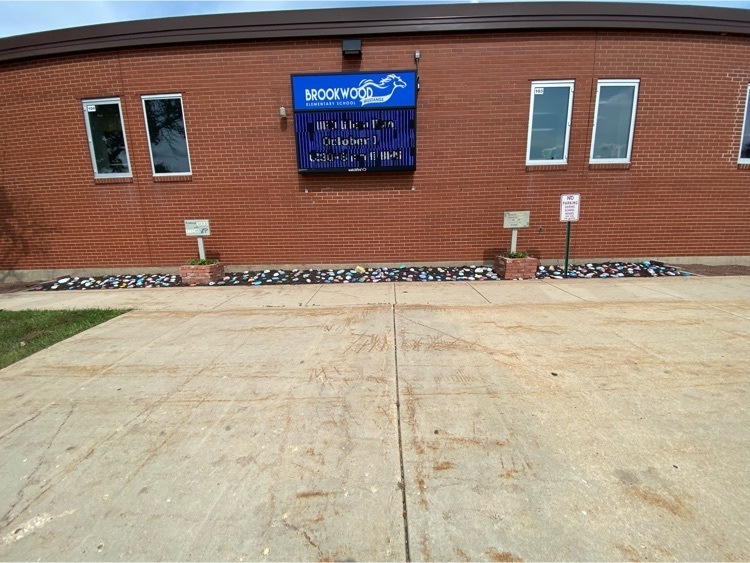 October 1st...is it highlighted on your calendar?! We hope to see you and your family out at our Glow Run at BMS!! It is bound to be bright!! Make sure you look for the fliers being sent home this week and get your registration in ASAP---especially if you want to order a GLOW shirt!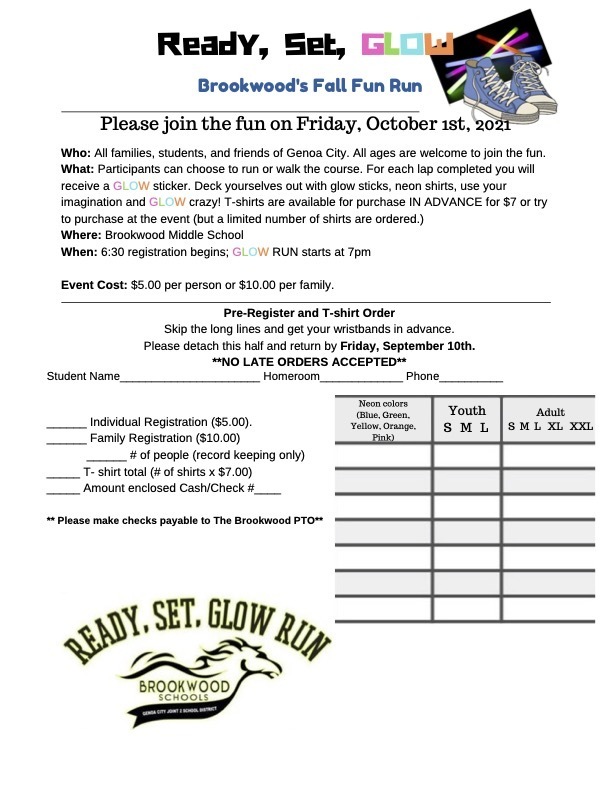 No School: September 6, 2021

Students and staff enjoyed a fun-filled day of culture building activities for their first day of school at BMS! The morning began with music and a special greeting from Mighty Mustang himself! Students then spent time in their home rooms engaging in various ice breaker and goal setting activities. The afternoon was filled with three mini assemblies where students enjoyed competing in homeroom vs. homeroom activities such as scooter races, Lightning, Ballon Up, and more! It was a wonderful way for students to (re)acclimate to BMS and be with each other.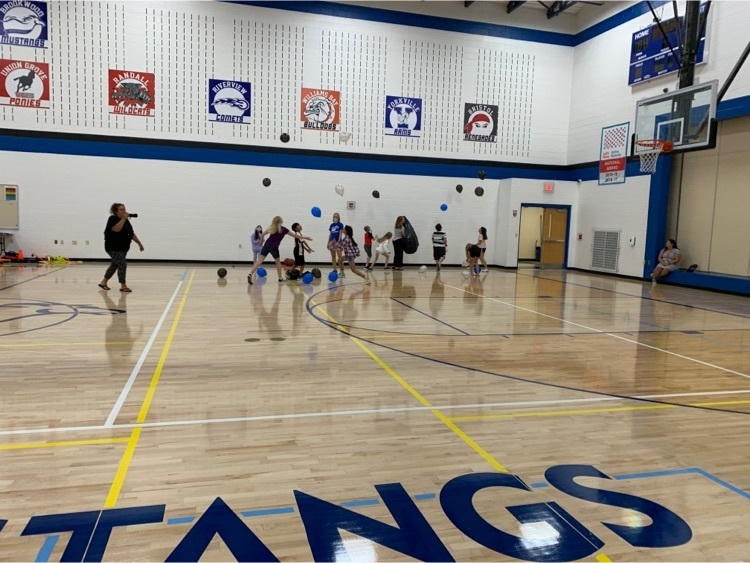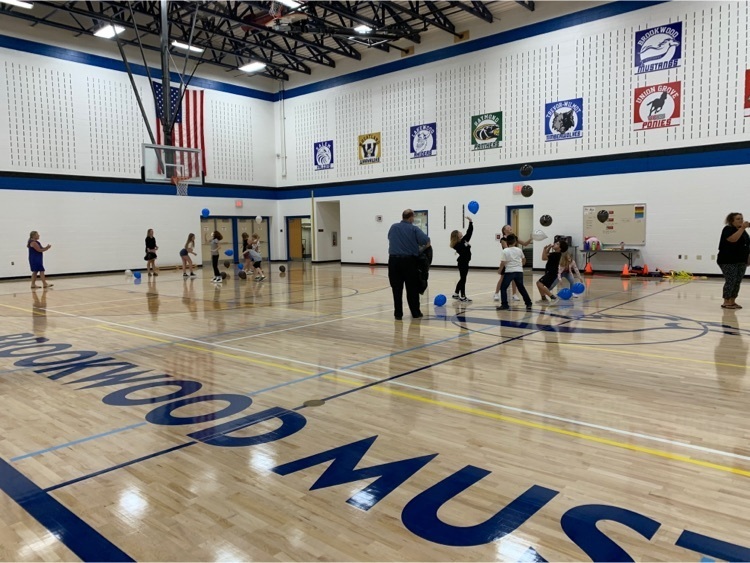 The easiest way to say this one is...."Welcome Home, Hunter!" Please help us welcome home, Hunter Aulds who will be doing his student teaching at both our elementary and middle school with Mrs. Bullock in our music department! Here's a little more about Aulds and how his journey has come full circle and why we are welcoming him home: Aulds is a student teacher from the University of Wisconsin Stevens Point. His main area of focus is music education with general music and instrumental music, emphasis on strings. He enjoys spending his free time doing anything related to music. He composes, arranges, and even performs. Aulds also enjoys going outside to hike in nature reserves, go hammocking, and spend summer days out on the lake with friends! He grew up in Genoa City and attended Brookwood for all of his schooling from K-8 alongside his twin sister. Aulds is so excited to be a part of the Brookwood family again! He is excited to begin his journey as a student teacher and work with all of the students as they learn the wonders of music and express themselves through the world of music. Please help us welcome Hunter Aulds home!

We've got a couple more welcomes even though the school year has started...Please help us welcome back Nicole Loire who is our elementary school's special education teacher! Here is a little more about her: Loire is so excited to be part of the Brookwood family as an educator. She was a long-term sub last year in the special education position and loved it so much that she is grateful to continue her journey as a special education teacher again this year. She officially became a part of the Brookwood family back in 1998 when she moved to the area and her daughter started 1st grade at Brookwood. She has been married for 27 years to her wonderful husband Peter and they now have 4 grown children and 7 grandchildren. She currently has two masters degrees and is working on obtaining a third one in education with specialization of special education. Loire is the mother of three special needs children, so she thinks this gives her a unique position for becoming a special education teacher as she is be able to know both sides of the road so to speak. It had been her dream to be part of the special education system since she saw how much the teachers helped her own children along their educational journeys. In her spare time, she enjoys spending time with her family going on vacations, bowling, park play and water fun trips as well as backyard BBQ's where they are all together. She is looking forward to seeing all the smiling faces this year as she gets to know them all better. Loire looks forward to being a positive presence in your children's days and helping them to achieve their academic and social skills goals in a positive and fun environment. Please help us welcome back, Nicole Loire!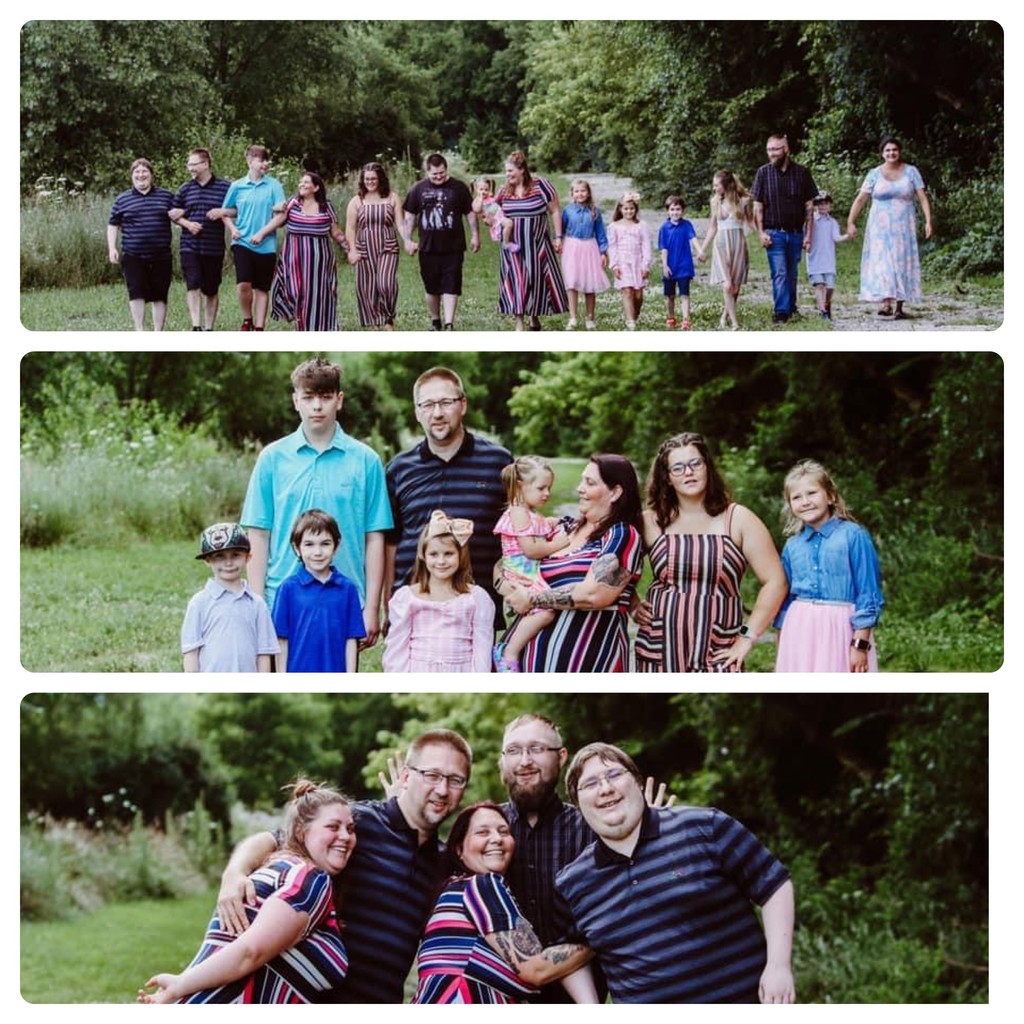 Mighty was here bright and early to welcome all of our students back on-site! It's going to be a great school year for all!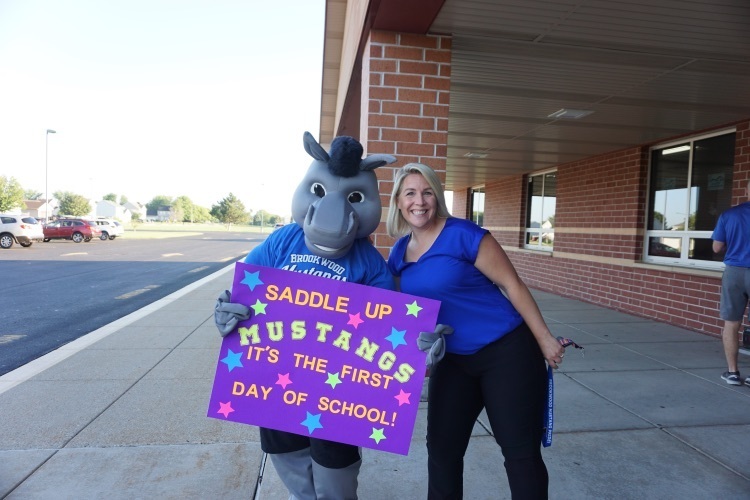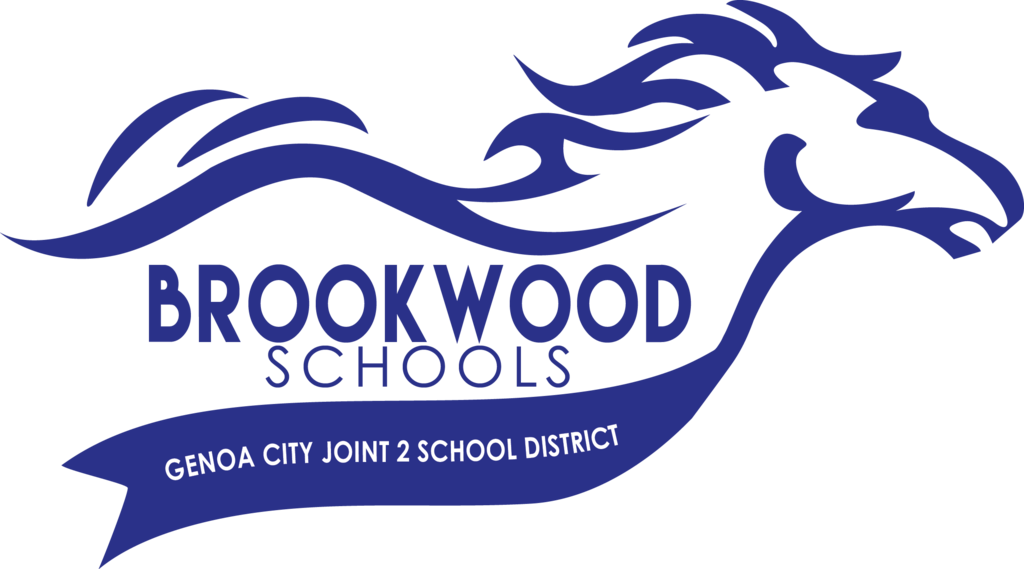 A few friendly reminders! School starts on Monday and we can't wait to see you! 

First Day of School 8/30/21 BES--8:30-3:30 BMS--7:35-2:35 4K AM-8:30-11:10 4K PM--12:50-3:30 Don't forget to download our FREE school app where you can find info about our staff, lunch, events, and all things Brookwood! ISO:
https://tinyurl.com/vymssj8f
Google Play Store:
https://play.google.com/store/apps/details?id=com.apptegy.genoaj2wi

And as always, you can also find that information on our website at genoacityschools.org or on Facebook: facebook.com/GenoaCitySchools Have a great weekend, Mustangs!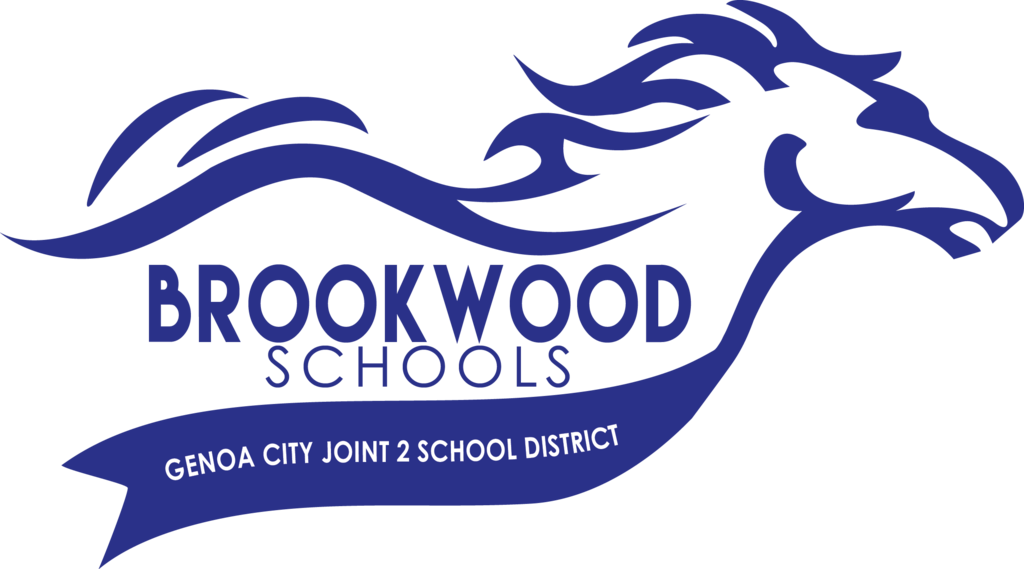 This. Week. Was. Awesome. It was awesome being back in our classrooms and building. It was awesome working collaboratively with one another to revamp and regenerate our passions but what made it even more awesome was seeing sooo many of our Brookwood Families in our buildings. Our teachers dug deep this week on team building strategies at camp wonderland while digging into the heart of teaching and what we can do to make this year the best year ever!! See you on Monday, Mustangs!!!!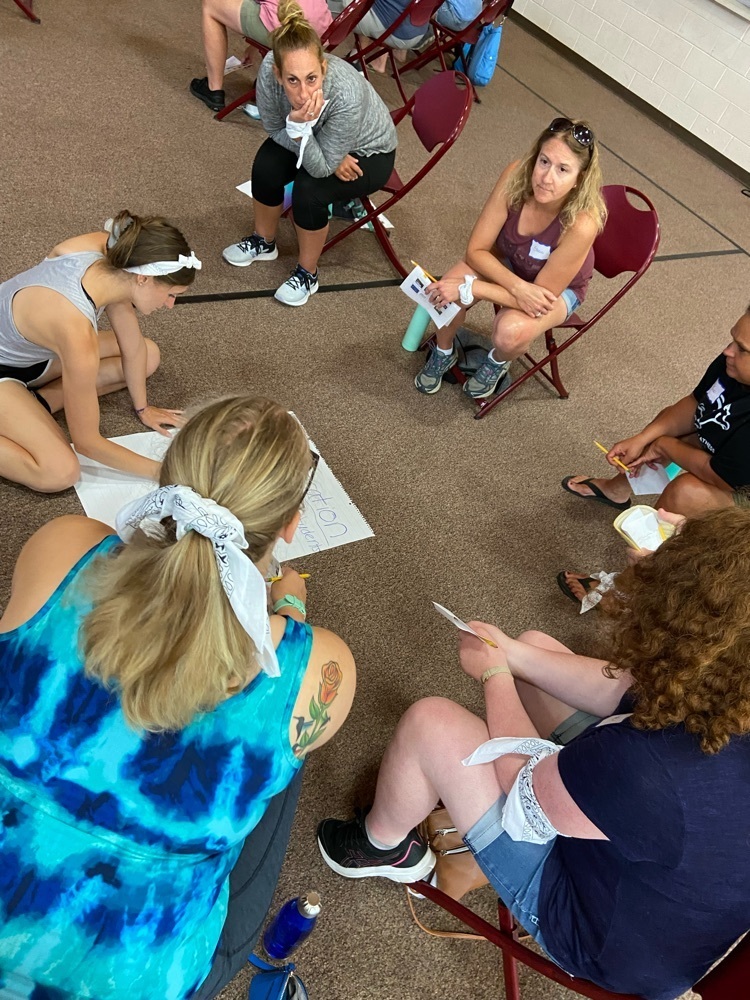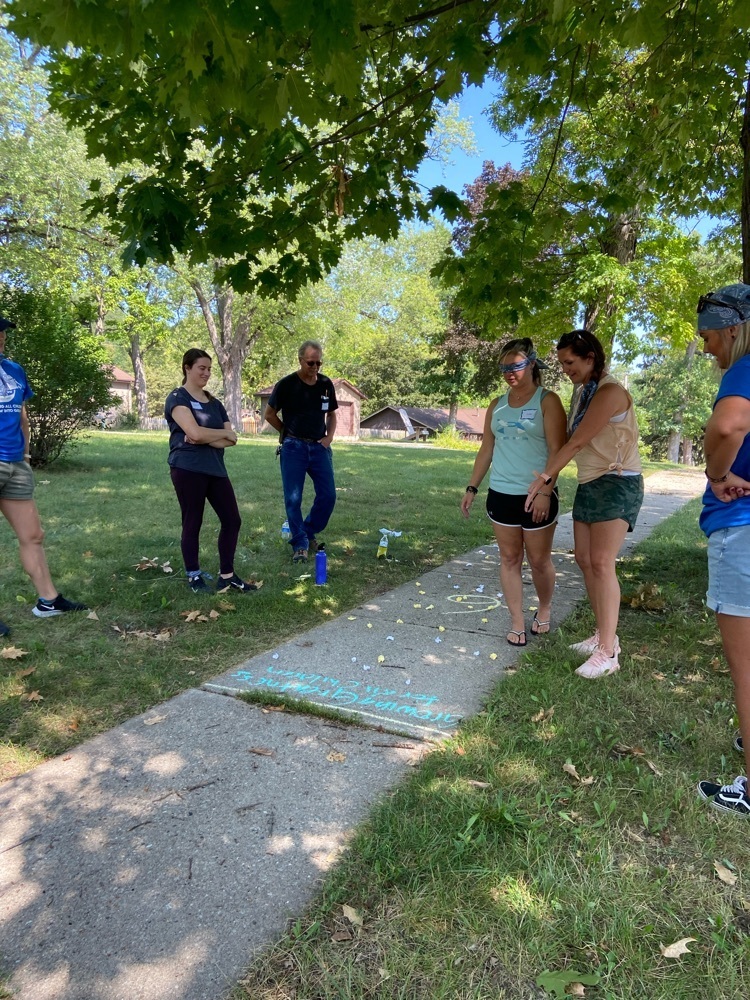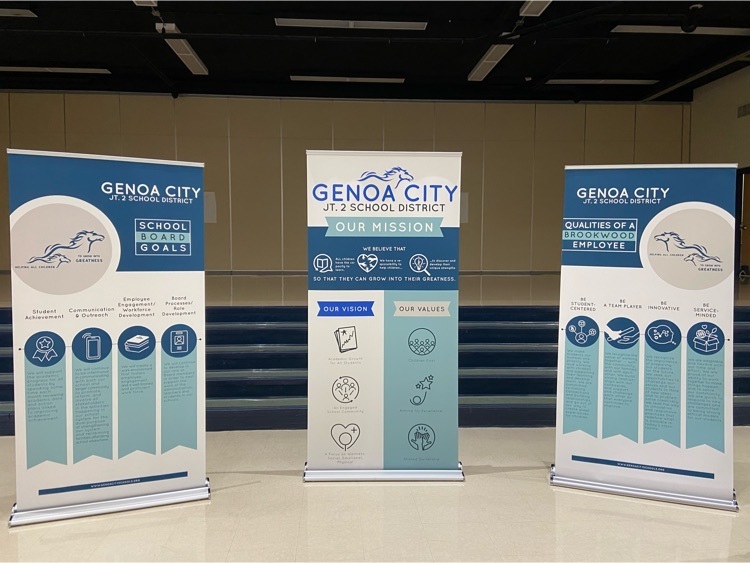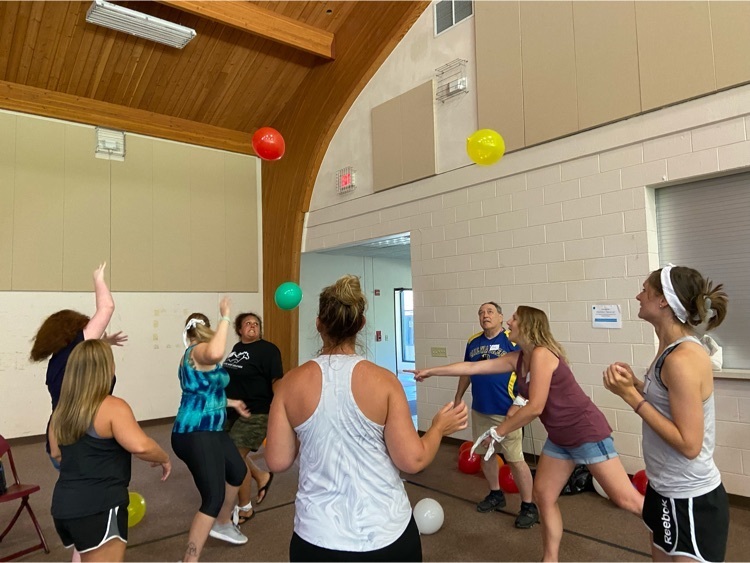 We are truly appreciative to have a partnership we have with the colleges in helping our future teacher fulfil their passion on becoming a full fledged teacher. Please meet another one of our student teachers Caleigh Nixon! Here is more information about Nixon. She feels very fortunate to be doing her final student teaching at Brookwood Elementary with Ms. Warner in our early childhoold special education program and Ms. Skalecki in 3rd grade. She will be getting her degrees in Early Childhood Education and Special Education from UW-Whitewater. She has worked, volunteered, and gained experience in many schools and childcare centers up to this point. Nixon has been an athlete for most of her life, playing a total of twelve sports between kindergarten and college. Her favorite sport to play is a tie between volleyball and floor hockey. She loves to travel and has been to fifteen of the fifty states and two other countries. She also love to bake and cook. Nixon has one older brother and is the youngest out of all her cousins. She a dog named Benny and enjoys listening to music and making art or projects in her free time. She is very excited for the upcoming semester! Please help us welcome Caleigh Nixon to our Brookwood Family!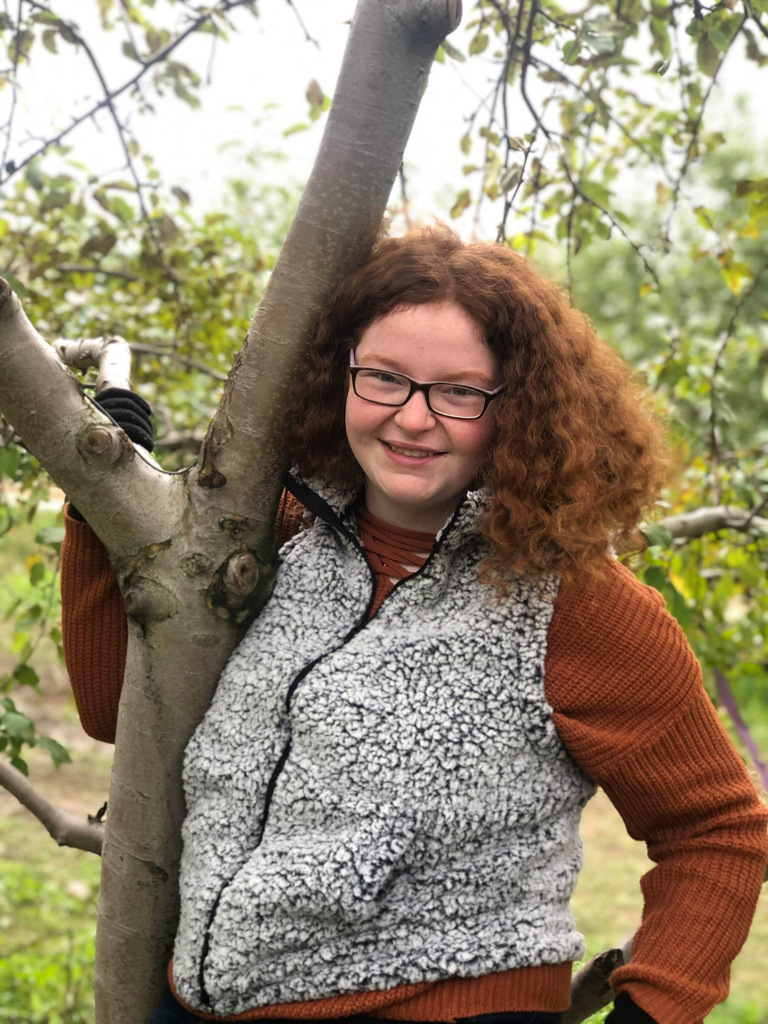 We have a few more "Brookwood Welcomes" that we hope you all will help us with! Please help us welcome Emily Burke who will be student teaching at our elementary school with 3rd grade team with Ms. Skalecki and Ms. Warner in our early childhood special education program. Here is some information about Burke: Burke is honored to be joining the Brookwood team for her student teaching experience. She is currently a Senior at the University of Wisconsin-Whitewater where she has double-majored in Early Childhood Education and Special Education. She is excited to eventually achieve a dual-licensure in both fields! Currently, Burke, lives with her parents and also has an older sister who is a scientist in Madison, WI! She is familiar with the Genoa City area, as both my sister and Burke graduated from Richmond-Burton Community High School, located just 10 minutes from Brookwood. Her family has lived in the Spring Grove area for roughly 20 years! Besides teaching, her interests include dance, traveling, and crafting! She was a competitive tap dancer for 14 years. With Burke's dad being a pilot and her mom a former flight attendant, she has been fortunate enough to travel to nine different countries, and hopes to travel to many more! This year, Burke is most looking forward to returning to the classroom environment! She hopes to acquire optimal teaching strategies that facilitate high-quality educational experiences for all students. She strives to learn as much as possible, so she can assist children in reaching any goal they wish to achieve. Burke wants to thank you all for providing her with this incredible opportunity to work with your children and families and wants to give a special thank you to Ms. Skalecki and Ms. Warner for welcoming her into their classrooms! Burke is SO excited to also connect with the rest of the Brookwood family! Please help us welcome Emily Burke to our Brookwood Family!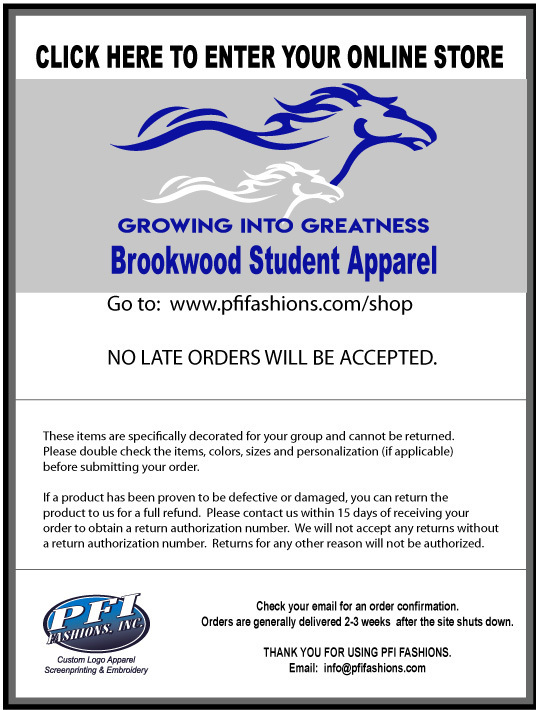 Last year was interesting...to say the least...but we are fortunate that Kristina Nast was a long term sub and we are excited to announce that she has joined our teaching staff to be on our 3rd grade team full time! Here is some more information about Nast. Nast and her family is from Tampa, Florida --home of the Super Bowl Champions the Buccaneers and the back to back Stanley Cup champions the Bolts! Her husband Jason and their three children Talulah, Declan and Nolan, who all attend Brookwood, moved to Wisconsin in the summer of 2020. Nast graduated from the University of South Florida and has been teaching for 9 years! She loves reading, crafting and outdoor adventuring. Her family loves to kayak, hike and camp. Nast thinks that Brookwood is such an awesome school with supportive staff and administration. The culture at Brookwood is so positive and was such a great fit for her children that she knew she wanted to be part of such an incredible team. Nast is so excited to be teaching third grade this year! Please help us welcome Kristina Nast!!

We are really excited to welcome back Jessica Bartucci to our Brookwood Family. Last year, Bartucci long term subbed for three of our teachers in our district and this year she has accepted the position to be on our 4/5 Team where she did two long term substitute positions in! Here is some more information on Bartucci. Bartucci grew up in Crystal Lake, Illinois. She attended the University of Wisconsin-Whitewater where she studied Elementary Education with a minor in Mathematics. Bartucci has always wanted to be a teacher since 5th grade. She loves to learn and loves to help others find joy in learning. In Bartucci's free time, she enjoys rock climbing, kayaking, being outside, reading, cooking, and being with family and friends. Bartucci was a long-term substitute last year in both Brookwood's middle school and elementary school. Bartucci is so excited to join the Brookwood family as a 4th/5th-grade teacher and is looking forward to getting to know everyone and be involved in the Genoa City Community! Welcome to your forever family, Jessica Bartucci!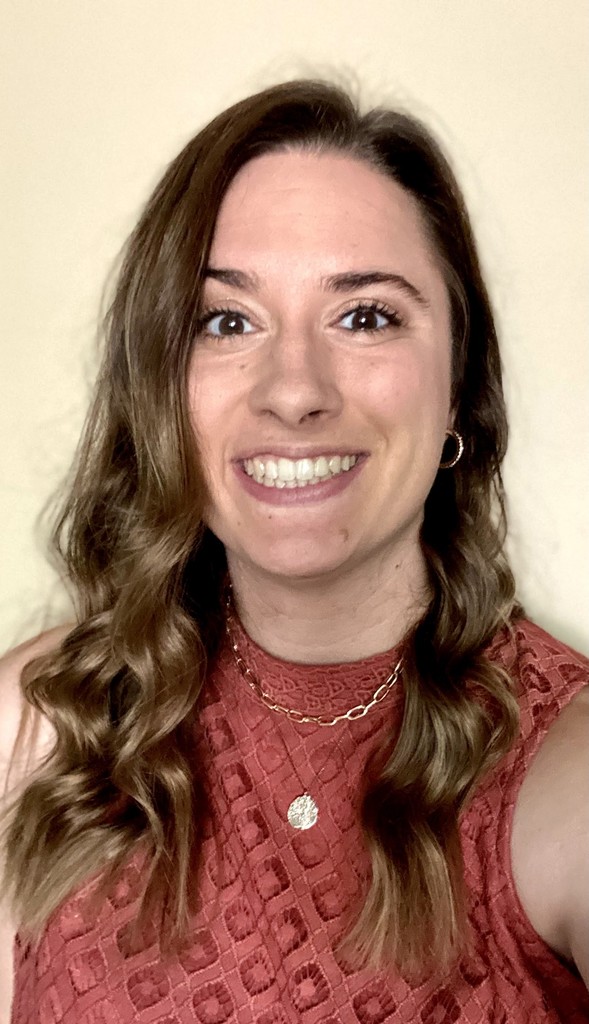 Our next new staff member we are excited to introduce to you all to the Brookwood Family is Candi Oteman who is going to be our 6th grade Special Education Educator. Here is some more information about Oteman. Oteman has 9 of 17.5 years experience in the 6th grade special education classroom. Lake Geneva is where she calls home and is extremely proud of her three adult children. She also loves food and football. GO PACK GO! Oteman is looking forward to being a part of the school community. She hopes that everyone has a terrific start to their school year and can't wait to see everyone in the building. Welcome to the Brookwood Family, Candi Oteman!