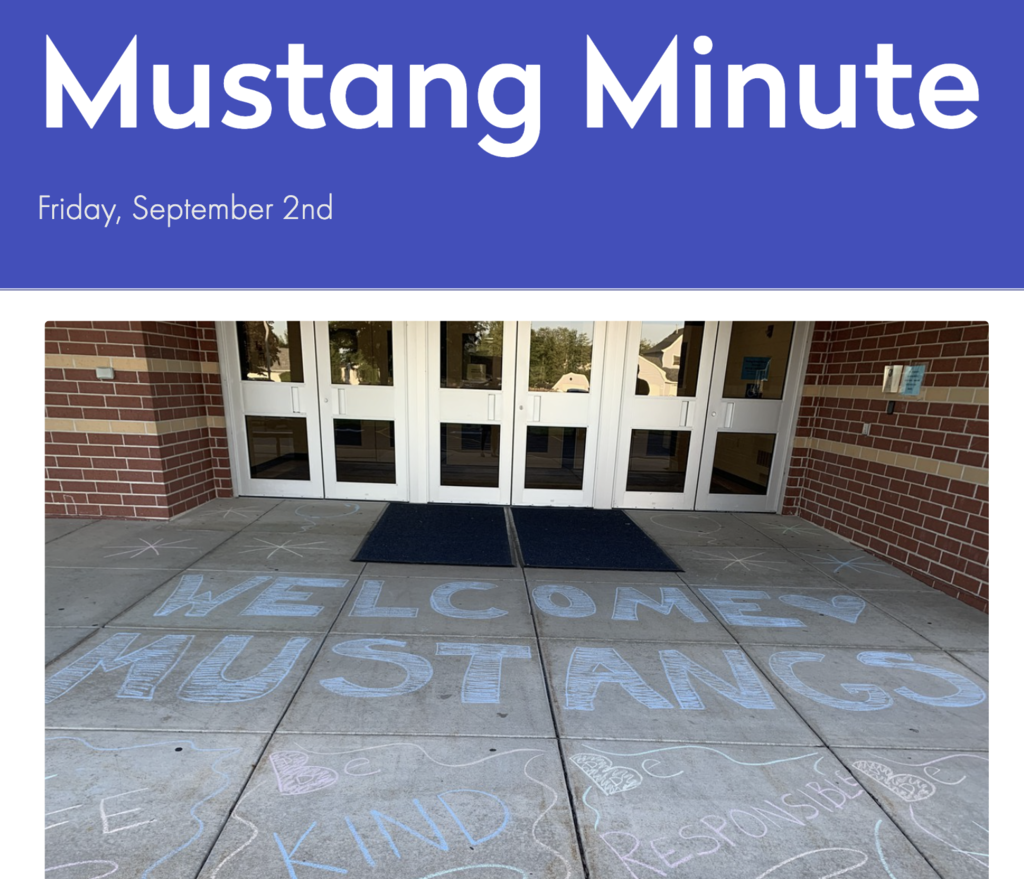 Happy first day of school, Mustangs!! It is SO good to have you all back!! Here's to a great school year!!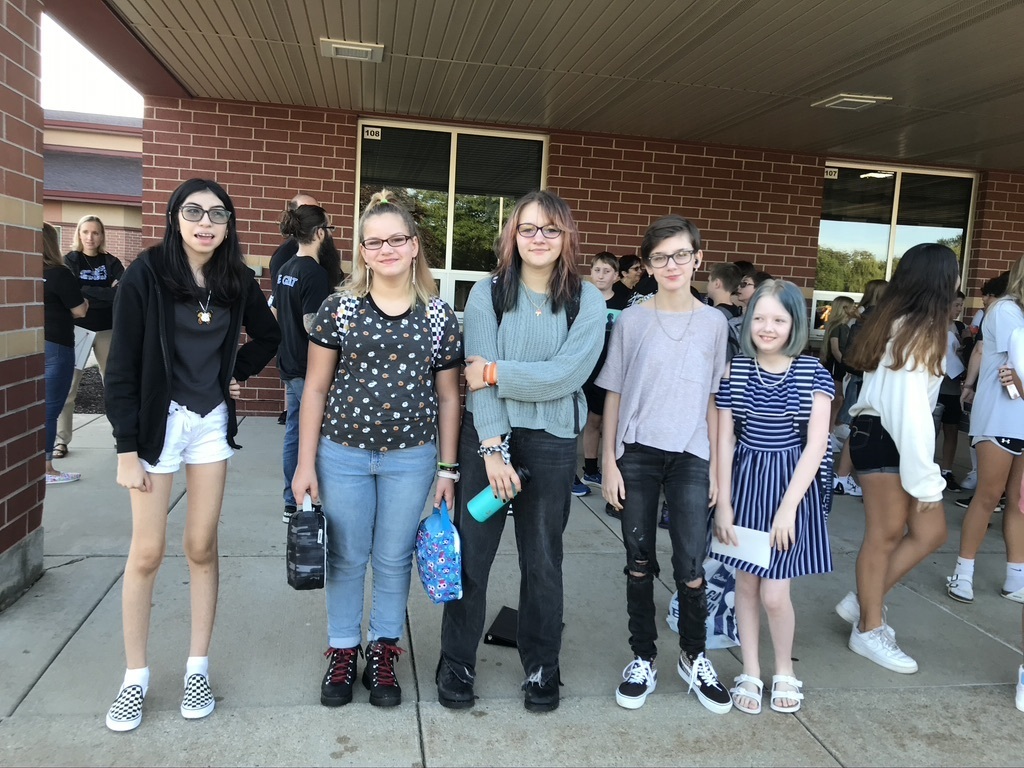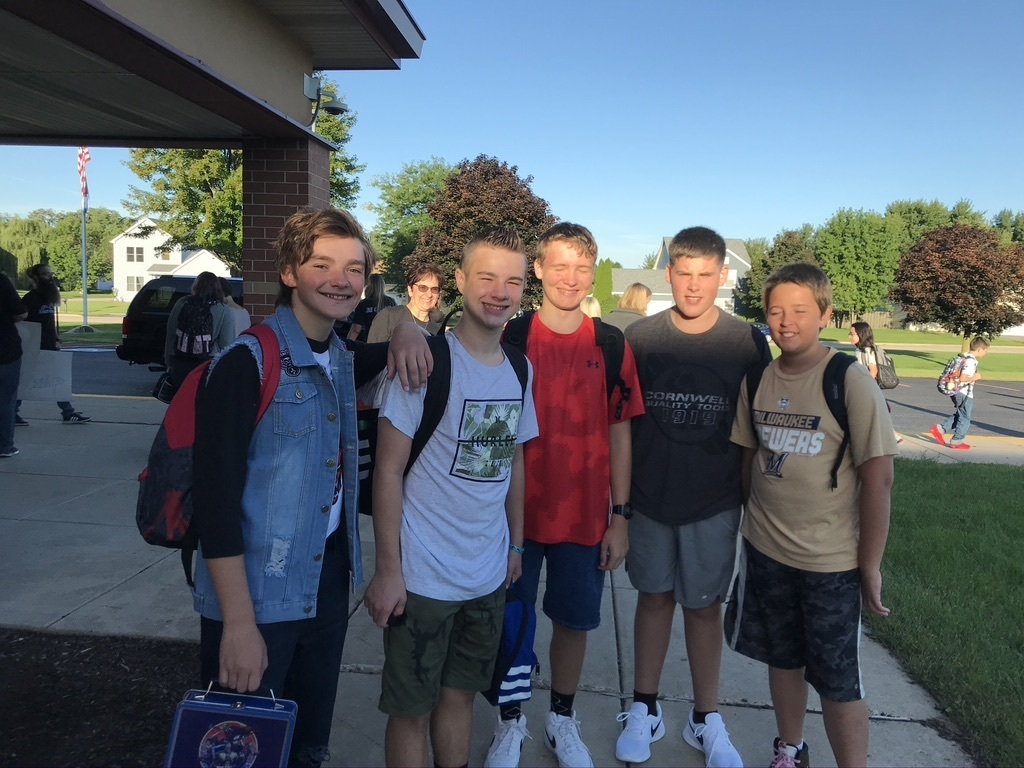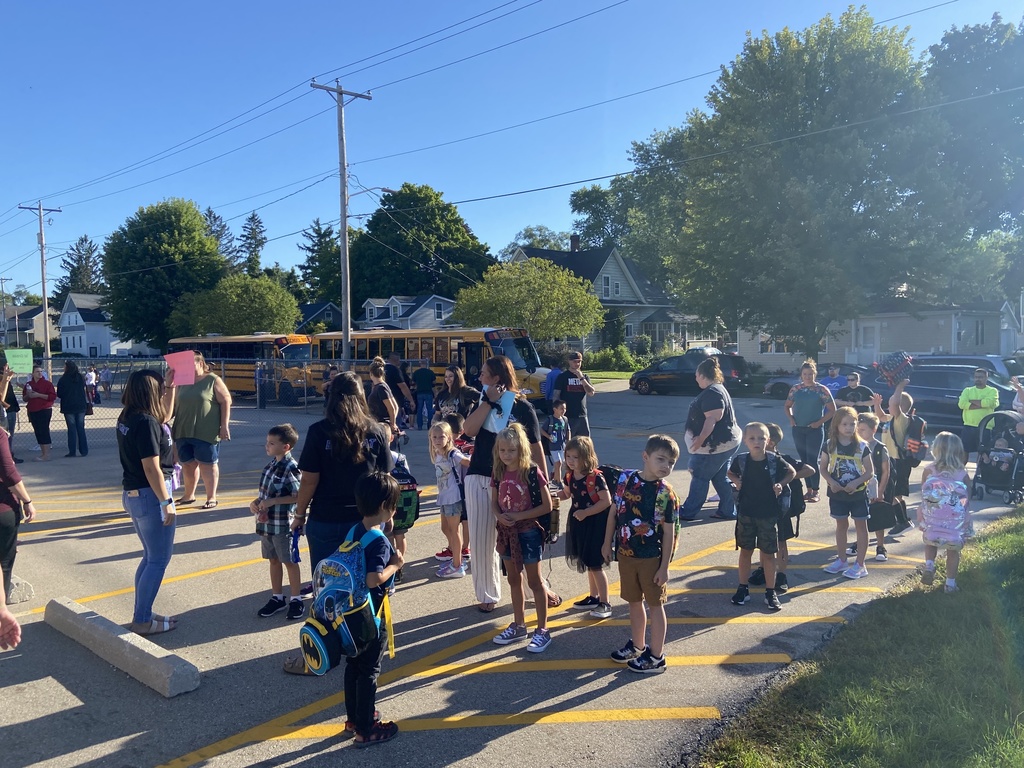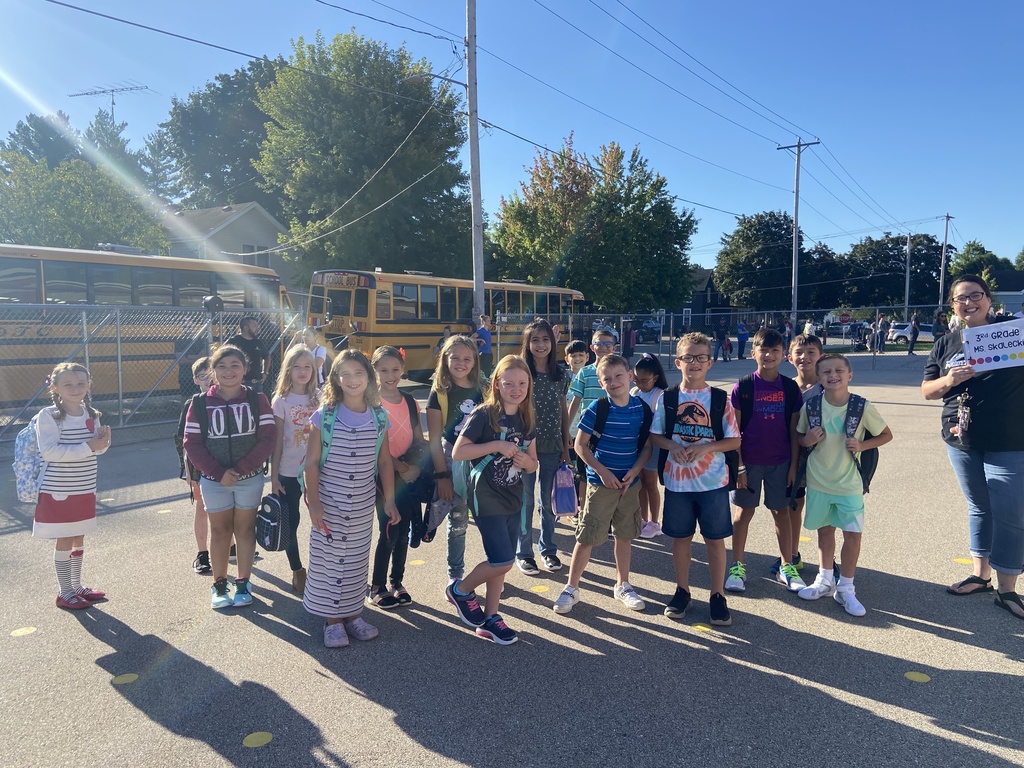 Please help us welcome Amy Hughes to our Brookwood Family! Hughes may look familiar to you because she subbed throughout the school year last school year at both of our buildings. We are so excited to have her as a part of our full time teaching staff this year in working in our 4K classes. Hughes graduated from Ashworth University in Norcross, Georgia with a degree in Early Childhood Education. Her career field prior to education was Animal Sciences. Hughes worked for a zoo and was sent to venues to talk about and show animals. One time, she was sent to a school, the children were so curious and inquisitive asking questions and she was having so much fun interacting with them that she went home from there and told her husband that she was going to go back to school and become a teacher. For the past twenty years, Hughes has been teaching 3K and 4K in Illinois. She feels that she has been so blessed over the years to meet so many wonderful families. She believes that it is in the faces of the children and parents that encourage and drive her to begin each day with hope and excitement because every day is a new adventure waiting to happen. You can usually find Hughes on the trails riding her horse, working in her garden, or shooting archery. She enjoys watching College football (Go Notre Dame!!) cooking, baking, knitting, and being outdoors! She enjoys watching children develop and gain confidence in their abilities. She believes that when you are given the opportunity to work with young children, we as adults also grow. Being in an educational setting allows all to see that the future is bright and allows all to see that with a group of energetic children that truly nothing seems impossible. Hughes chose Brookwood because for many years she had heard such wonderful things about Brookwood. This past year, she personally found out by working here as a substitute teacher. The staff was so welcoming and helpful throughout the school year. She can see that the staff is very passionate about their teaching and she wanted to be a part of our fantastic, outgoing, and caring team. Hughes is so excited about this school year! She loves seeing a child with a smile on their face when they are learning. She can't wait to have fun and play with the children while they are growing and excelling. Hughes says, "Children are amazing just the way they are. To me, the best sound in the world is a child laughing. I know we will be doing a lot of that this year!" Welcome to the official Brookwood staff, Amy!!

Please welcome to the Brookwood Family Hannah Johnson who will be joining our teaching staff as a 2nd great teacher. Johnson has a bachelors in Early Childhood/Special Education from UW-Whitewater. She chose this career because she had some pretty amazing educators growing up and wanted to leave the same impact on her own students. She leads by example by stepping out of her own comfort zone and model for her students that trying and failing just means that you are learning something new! She has two kiddos at home keeping her life pretty busy but loves reading (psychological thrillers), DIY-ing things around her house, and going on any adventure her and her family can find. She loves learning and trying new things. Johnson grew up in Union Grove and loves the small town feel of Genoa City. She has heard great things about the staff and community here and is so excited to be a part of it. She is looking forward to taking on this adventure and is so excited to get to know all of her students and families. Welcome to the Brookwood Family, Hannah!!

Please welcome to our Brookwood Family as a staff member Tracy Derickson! Derickson joins our staff as a paraprofessional for our elementary school! Derickson spent time learning at the College of Lake County, IL and the University of Stevens Point. From there she pursued her certificate in Massage Therapy and was licensed for fifteen years. Around the same time she also received her Yoga Teaching Certification. She left the profession after her third child was born to be a stay at home mom. She decided to pursue a position at the schools because since having her own children, she realizes how exciting it is to see children learn new things everyday. Being able to assist them in any way is so rewarding and humbling to see their learning experience expand and grow. Derickson has most recently been teaching community yoga at Brookwood Elementary School. She loves being able to help all people tap into a mindful way of being and put more positive notes in the air. Derickson and her husband, Adam, along with their three children, have been members of Genoa City for fifteen years. Two of their children still attend Brookwood Schools while their eldest attends Badger High School. She lives in a musical home and is a positive person and tries to be open minded in all areas of life. During her free time, she loves staying busy focusing on yoga, hidking, biking, and nutrition. She also loves all things art, music, and plants! She is trying to have a green thumb with her indoor plants but most importantly she loves spending time with her friends and family. The reason she chose Brookwood is because of the sense of connection and strong bonds the schools have created in this community's culture which enhances all lives for our children and community. She is looking forward to building new relationships, learning from the awesome educators and strengthening bonds with the community as well as Growing into Greatness. Welcome to the staff, Tracy!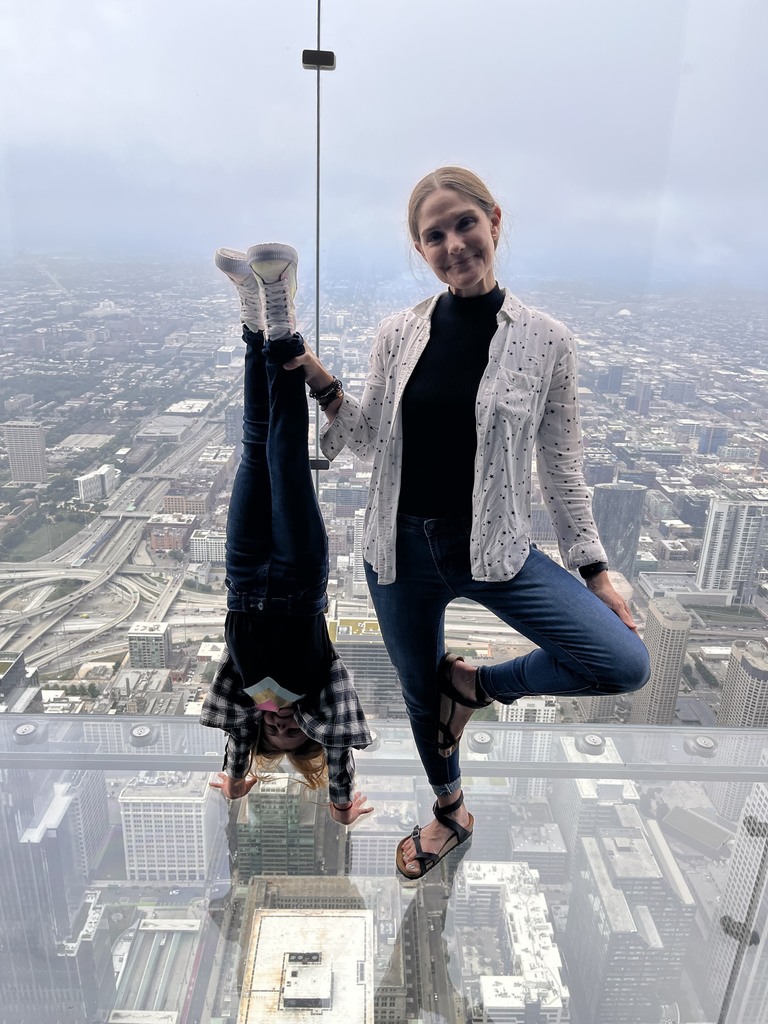 There's still time to be a part of the BFO End of Summer Barnyard Bash at BMS. This event is for all Brookwood Families to be a part of.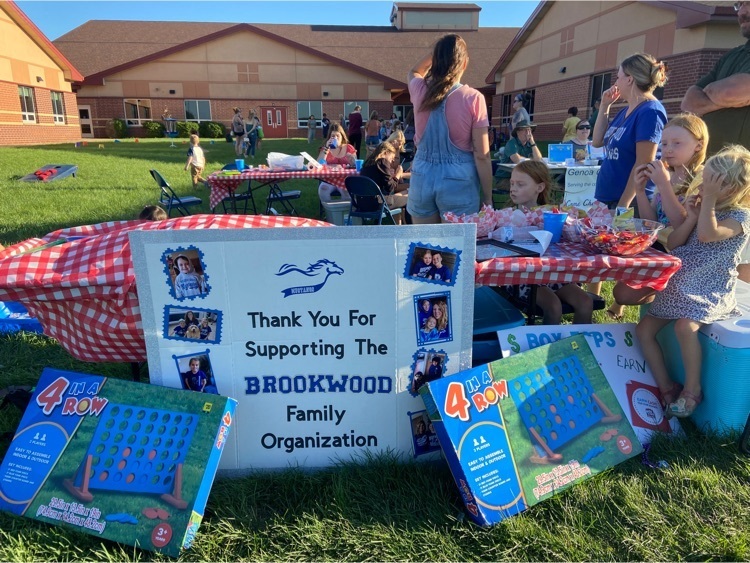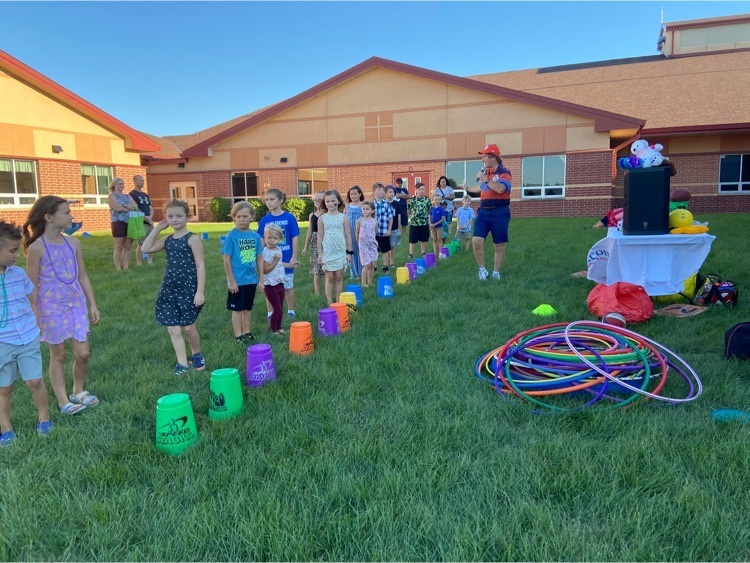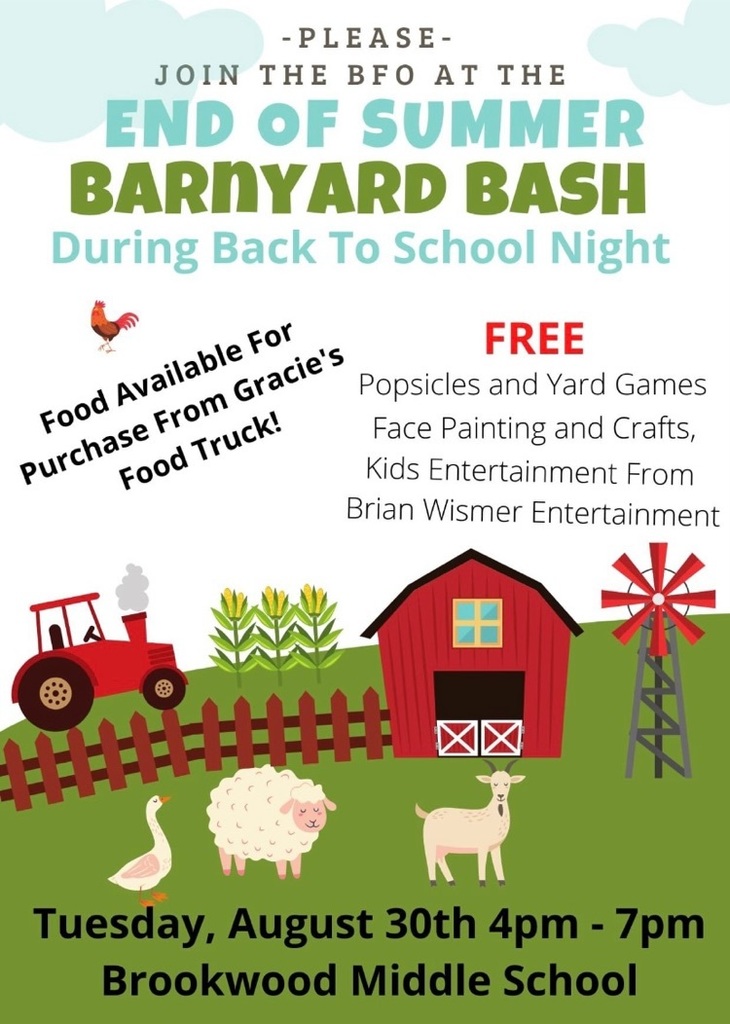 Please help us welcome Liza Ibrahim to the Brookwood Family. She will be joining our middle school staff by being the BMS School Counselor. She graduated from Seton hall University in 2015 with a Master of Arts in Professional Counseling and School Counseling. She decided to pursue a position in a school setting because she loves making an impact on students. She strongly believes in implementing a school counseling program focused on academic-social-emotional development. This will be Ibrahim's eighth year as a school counselor and is also a Licensed Professional Counselor with a mental health background as well. Ibrahim's family relocated from New Jersey due to her husband's job. They have three children: ages 6, 2 1/2, and 4 months old. Both her and her husband grew up in Jersey City, NJ. Back home, they loved going down to the shore and eat on the boardwalk. Her hobbies include cooking new recipes, spending time with their family, and shopping at Target! She joined Broookwood because of the welcoming school community. She loves the feel of how there is a HUGE sense of community here at Brookwood. Ibrahim is looking forward to meeting the students and working with the school community as a whole. She is a strong believer in working collaboratively with parents, teachers, and administrators while putting students first. Welcome to the Brookwood Family, Liza!!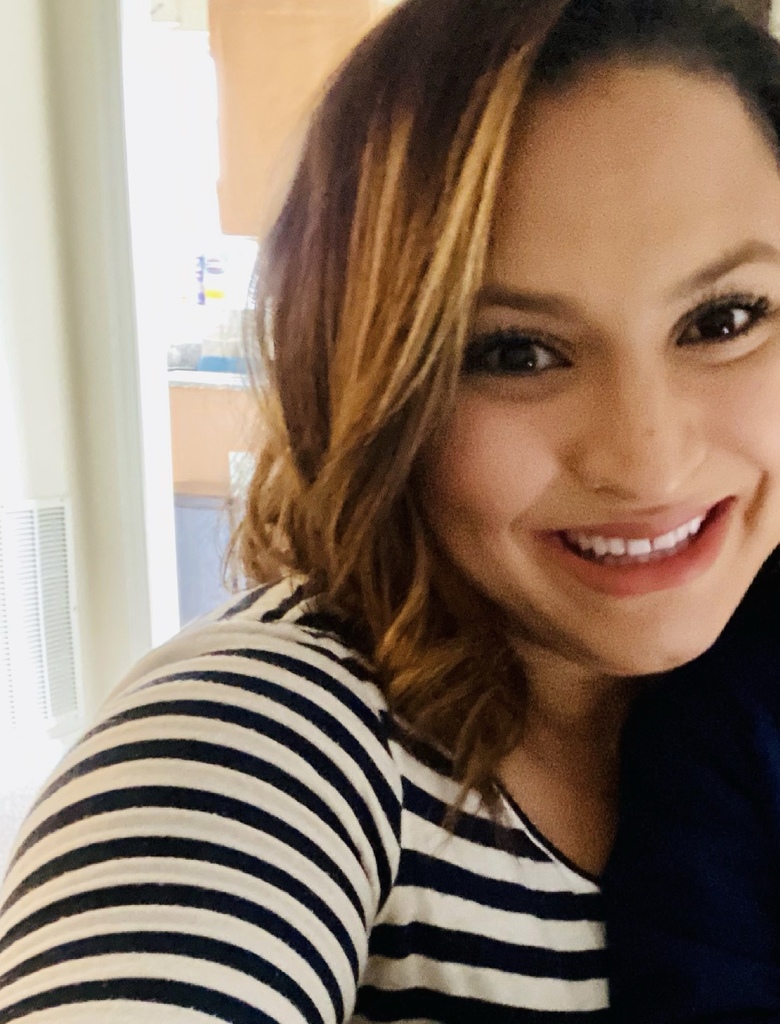 Welcome back, Mustangs! See you on Thursday---our first day of school. Student Hours: BMS 7:40 am - 2:40 pm BES 8:30 am - 3:30 pm

Please welcome Ashley Morris to our Brookwood Family. Morris is joining our staff as our School Psychologist for both buildings. She received her undergraduate degree from UW-La Crosse where she majored in Psychology and then pursued her graduate studies there. She  received a Masters in Education (MS Ed) and an Educational Specialist degree within her School Psychology graduate program.  Morris was drawn to education because her mother worked in education as a Speech Pathologist and has always loved the idea of working with kids. She loves the sense of how educators have the potential to make such a positive impact on the lives of all children during such transformative years. She believes that in education, everyday, educators get to see the growth and potential that each and every child has and it's a powerful thing to be able to bring these to light and help every child grow and develop into great learners and people.  Morris loves camping, walking her dog, kayaking, boating and working out. She grew up in the area and is very close to her family that also live in the area. While she never thought she would stay in this area, there is something wonderful about being in a small town and community that makes her want to stay and be a part of. This is where she grew up and where she feels the most at home personally and professionally. She is very excited to be starting at Brookwood. The pillar of her educational philosophies start with developing the whole-child. When the students leave our school buildings and become citizens and employees, it is vital that they have both the knowledge and people skills to be able to handle all the joys and setbacks their personal and professional lives may be a part of. She is very much looking forward to meeting all the students, parents, families, and staff of Brookwood, as the School Psychologist for the District.  Welcome to the Brookwood Family, Ashley!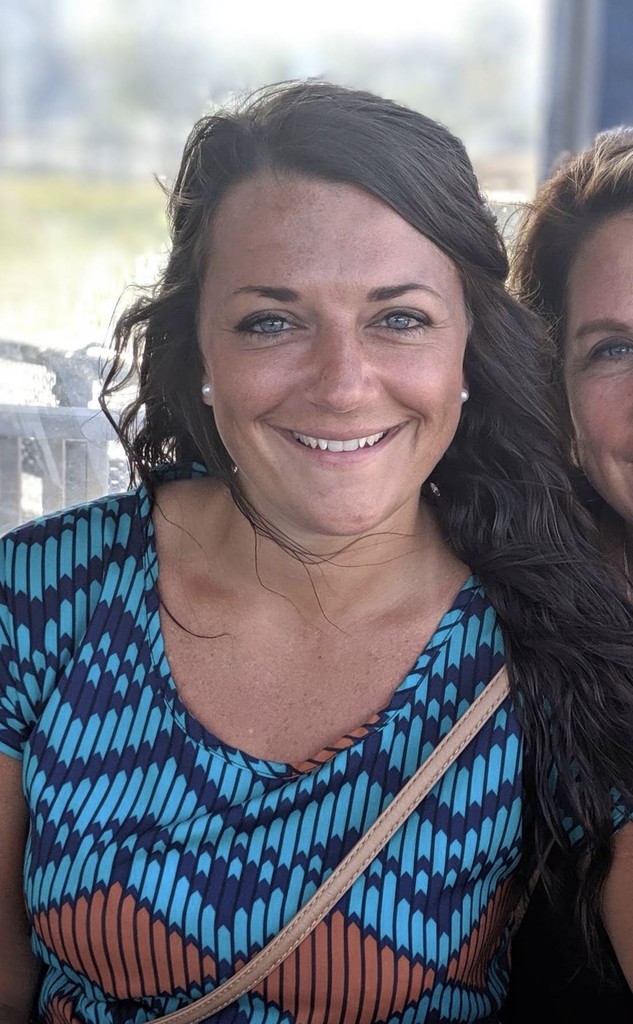 Please help us welcome Amanda Deephouse to our Brookwood Family! Deephouse will be joining our Kindergarten team at the elementary school. She graduated from UW-Parkside in 2002 with a degree in English along with her teaching certificate in PreK-Third Grade. This will be her 9th year of teaching and has always wanted to be a teacher growing up. Her greatest influence in becoming a teacher was her kindergarten teacher, Mrs. Hoffman. Each year she loves her job more and more because she loves watching her students grow throughout the school year. When Deephouse is not teaching, she loves spending time with her husband and two teenage children. She loves to swim, read books, and go on walks and hikes. The reason she chose Brookwood is because of the feel she got when she walked into the building, it was a sense that she was at home. She values the feel of working in a small town! Her experience in Sharon has taught her that her heart is fulfilled working for a smaller-tight knit community. Deephouse is really looking forward to meeting and getting to know all the wonderful Brookwood Families. Welcome to the Brookwood Family, Amanda!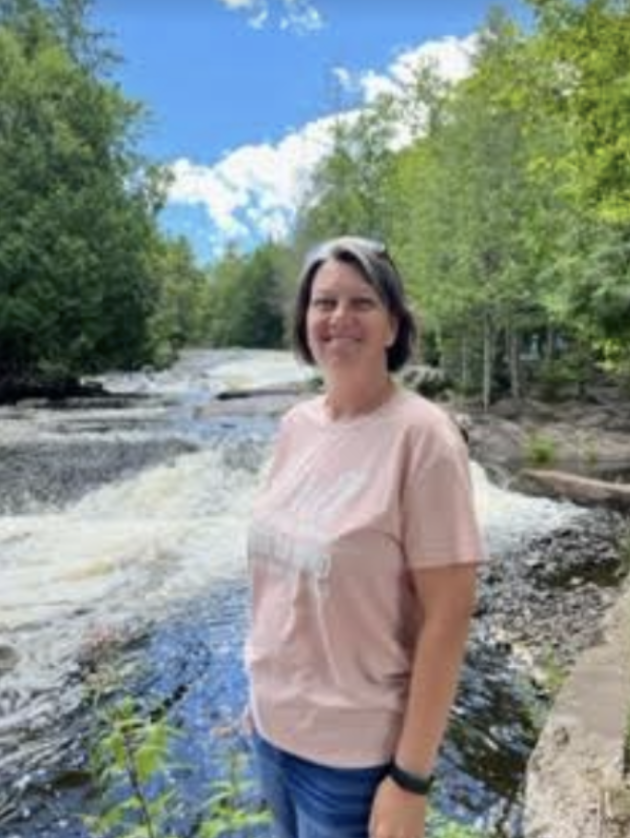 It was an amazing day to be together!!! But what topped it off was a visit from the Morales Family and their Doctor Taco truck!!! They provided and donated lunch to our entire staff today!!! Thank you, Morales Family, for always supporting our staff and schools.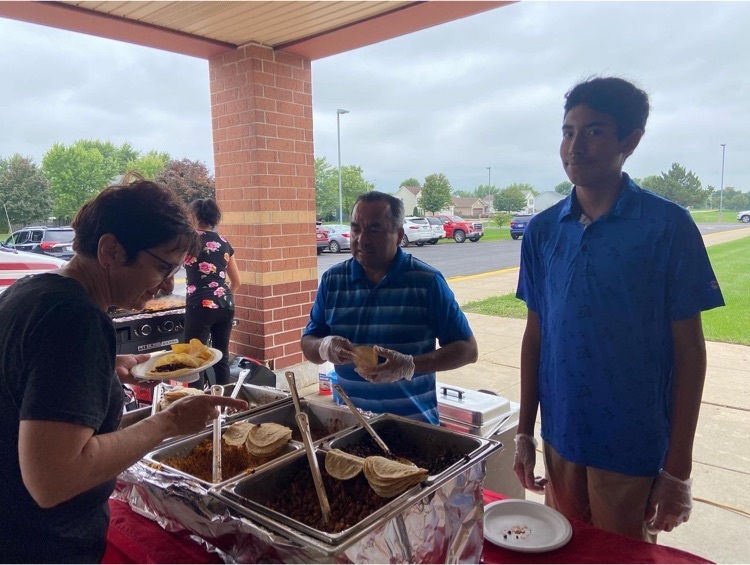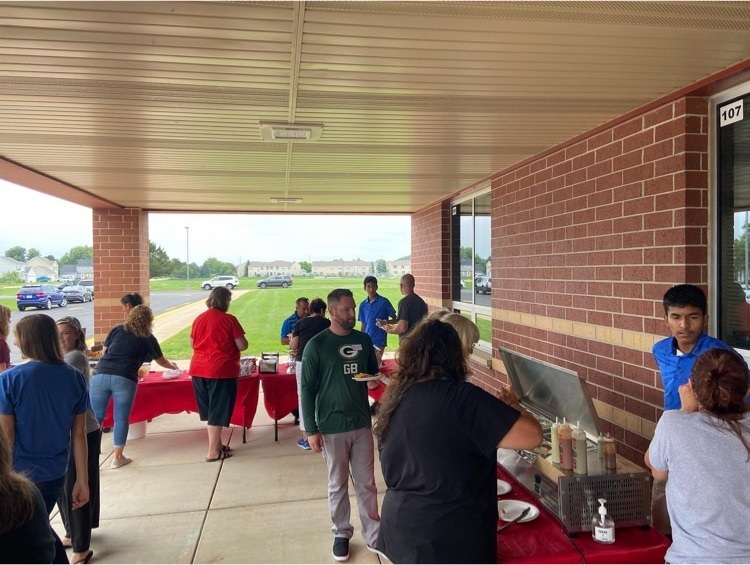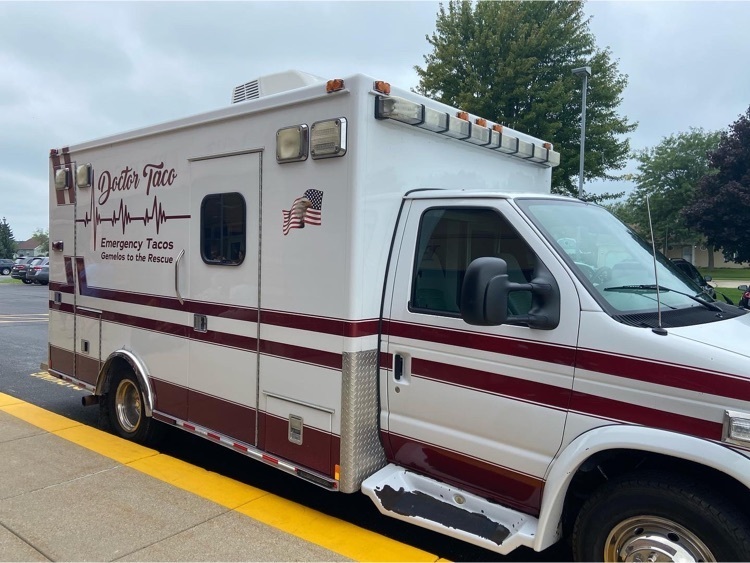 Please welcome Justin Gunnip to our Brookwood Family as our 7th grade Language Arts Teacher for this school year! You may have seen Gunnip this past year as he substitute taught at both buildings at various grade levels. He has been a part of the Genoa City community for the past ten years and is married to his beautiful wife, Christine, and has two girls that attend our Brookwood Schools as well. Guinnip graduated from The Illinois Institute of Art with a Bachelor's Degree in Game Art and Graphic Design. Last year, he decided to change career paths and become an educator because he wanted to make a difference in not only academics for our students but also their personal growth. He truly enjoys getting to know each and every student and helping them see the potential they have on their positive growth for themselves academically and personally. In his spare time, Gunnip loves to spend time with his family, and enjoys reading, writing, and fishing---and playing his electric guitar. Welcome to our Brookwood Family as a full time teaching staff member, Justin!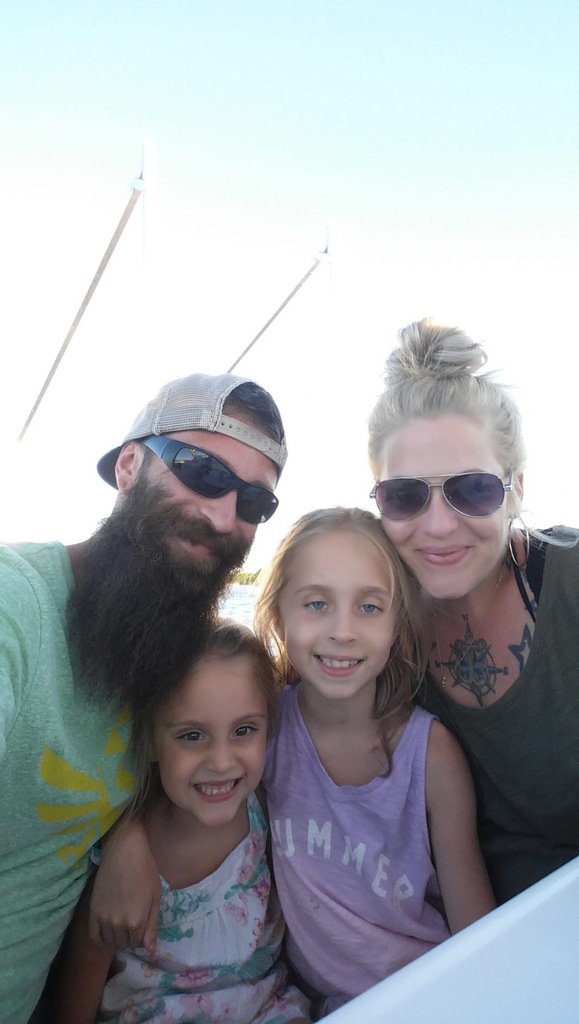 Please welcome Kelly Himmelspach to our Brookwood Family as a part of our full time teaching staff! Himmelspach will be joining our Kindergarten team. Her face may be familiar to you because she has been substitute teaching for the last two years at our schools! She graduated from Western Illinois University with a bachelor's degree in Early Childhood Education. She also has her Masters of Education in Reading and Literacy from Benedictine University. Himmelspach decided to go into teaching because she loves seeing children learn and succeed. It is something about the way their faces light up when they "get" something that really warms her heart. Himmelspach taught first and second grade for nine years in Illinois. She then decided to take some time off when her son was born to stay home with her two children and is excited to get back into the classroom full time. She lives in Twin Lakes with her children and husband, Josh, who is a firefighter in Illinois. Both of her children also attend Brookwood and they also have two cats, Oreo and Blue. She is very adventurous and enjoys skydiving and offroading with her Jeep. During her free time she loves going boating and swimming with her kids and crafting with her Cricut. The reason she chose Brookwood was because when they lived in Genoa City and her daughter attended Kindergarten and she subbed for her first year, she fell in love with the atmosphere. Also seeing the first interaction from Mr. Braden in the morning saying hello to the children with such enthusiasm, to the "small schoolhouse" feeling of the close community of the school truly made her feel that this is where she wants to start her next teaching adventure. She is looking forward to working with Mr. Braden and the awesome staff to create a fun and exciting learning environment for all kids. She is also excited to start her students off with their love of learning in kindergarten and see those happy little faces succeed. Welcome to our official teaching staff, Kelly!

Please welcome Stephaine Krueger to the Brookwood Family! She will be joining our teaching staff at the elementary school by leading the 4K programming! She graduated from UW-Whitewater with a degree in early childhood/middle childhood education. She has always wanted to be a teacher and developed a deep love for early childhood education during her student teaching experience. She has spent her entire career teaching as a 4K teacher and is so excited for this opportunity at Brookwood. She is passionate about developmentally appropriate early learning. Krueger enjoys spending time with her family and preserving home grown food. She also collects and loves mason jars. The reason she chose Brookwood is because of the shared passion for developmentally appropriate early learning and how welcoming the Brookwood school environment is. Right away she has felt a part of the Brookwood Family. She is looking forward to most this year is the excitement that surrounds her love of helping her 4K students grow and seeing all the light bulb moments throughout the school year. Welcome to the Brookwood Family, Stephaine!!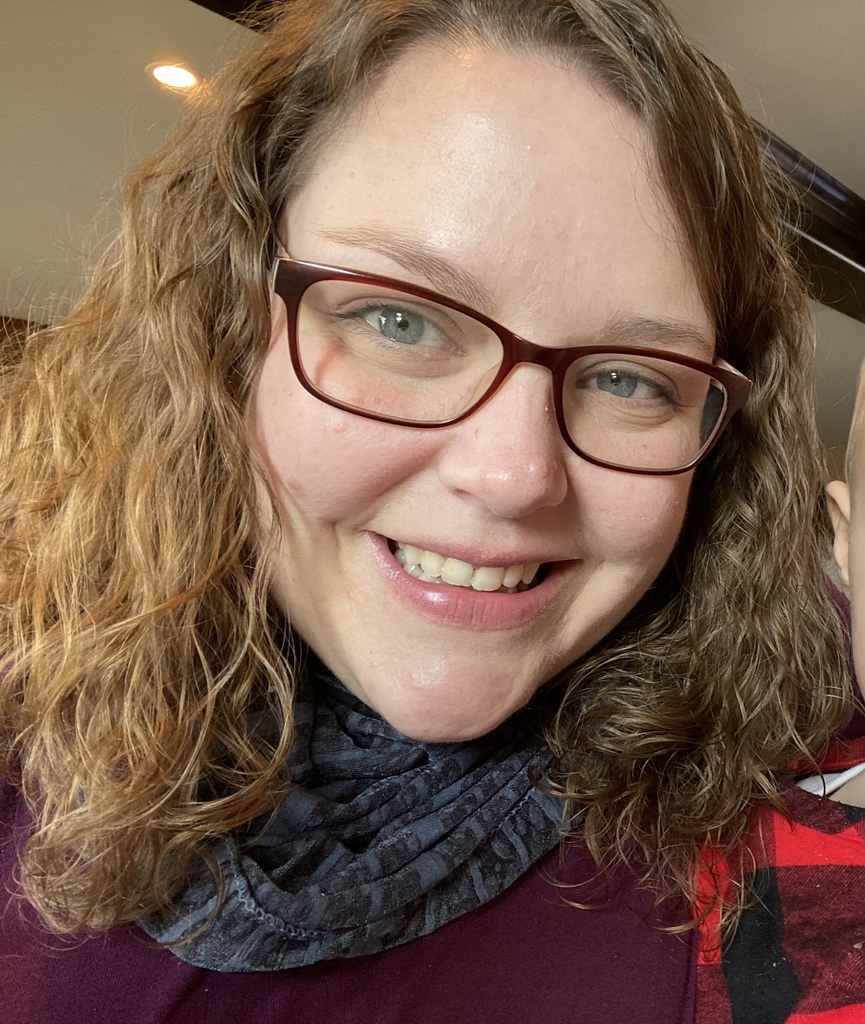 What a great morning!!!! First morning of in-service with all of our staff. We can't wait to see you all on Thursday!!!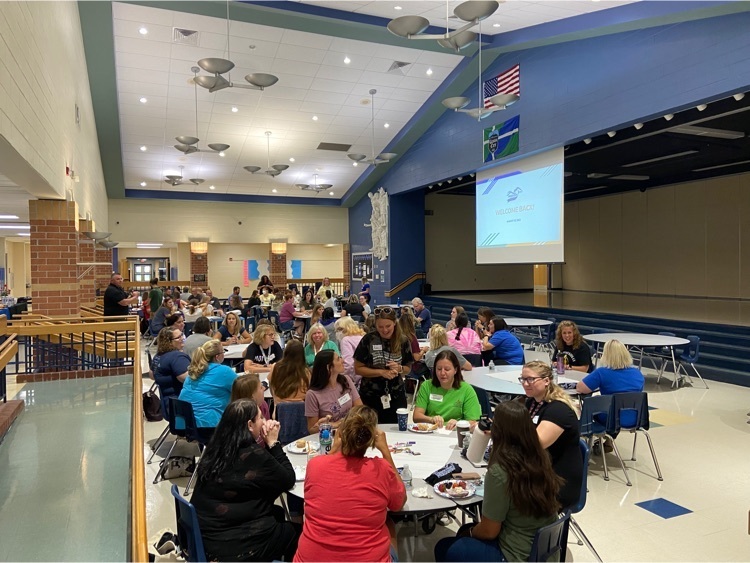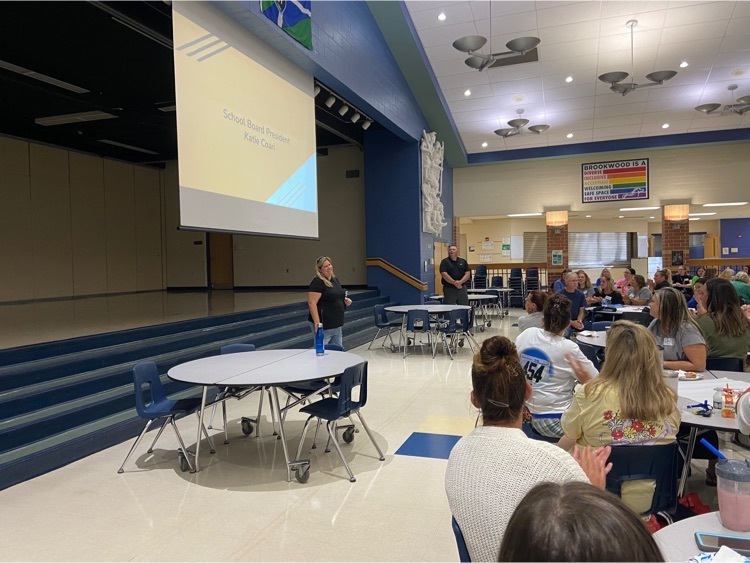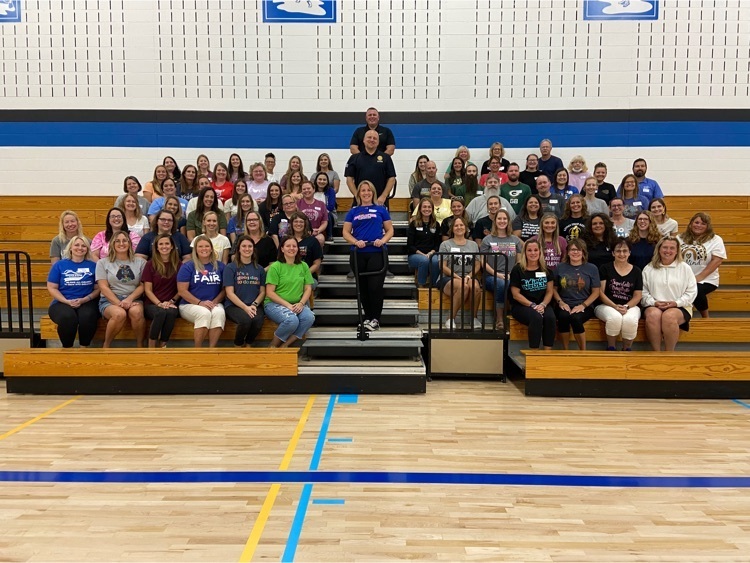 Please welcome Cara Wagner to our Brookwood Family! Wagner will be joining our teaching staff as a 1st grade teacher at our elementary school. She graduated from Northern Illinois University in 2020 with a degree in Elementary Education. She has always wanted to be a teacher growing up because of the impact of the fantastic teachers she has had in the past whom had inspired her to pursue this career path. She wants to make a difference in the world and show her students that learning can be fun!! This will be Wagner's third year of teaching. Previously, she had taught first and second grade at an elementary school in Illinois. She likes showing her students there are new things to learn every day and that even as an adult, there are things we don't know...learning is a lifelong journey for all! Wagner grew up a little over the border in Illinois in the town of Wonder Lake with her parents and younger brother, but currently resides in Wisconsin with her boyfriend and dog, Finn. She loves coffee and Pepsi, watching Marvel movies (Captain America all the way!), and shopping. She loves exploring new walking trails with Finn and trying out new places to eat. Wagner also loves ice hockey! She grew up going to games and watching it (Go Blackhawks!). But most of all she enjoys spending time with her family and friends. The reason Wagner chose to "Be Brookwood" was because of the small community and what being a part of a smaller community and school has to offer. She previously taught in a much larger community and is looking forward to the change and feel of a smaller community. She looks forward to meeting the students, families, and staff members but is most looking forward to meeting her students!! She loves that each student is different and each one brings so many unique skills to the classroom. She can't wait to meet them all and to know them all individually. Welcome to the Brookwood Family, Cara!

Please welcome Maddie Pacholczak to our Brookwood Family! Pacholczak will be joining our teaching staff as a 1st grade teacher at our elementary school. She graduated from the UW La Crosse with a bachelor's degree in Early Childhood - Middle Childhood Education. She chose the field of education because she wanted to make a difference in the lives of children by fostering a lifelong love for learning while creating positive relationships throughout her classroom. She is committed to creating a learning environment where children feel supported and valued as an integral part of her classroom community. When Pacholczak is not teaching, she enjoys running, reading, solving puzzles, and practicing yoga. She thoroughly looks forward to spending as much time as possible outdoors. Some days she prefers to be active and set aside time for long runs while other days she is content with a good book and a cup of coffee on her front porch. Although she loves living in the Midwest, she also loves to travel with her family and friends. Her ideal vacation is relaxing somewhere warm and near the ocean. Pacholoczak accepted the elementary position because she instantly felt drawn to the tight knit community that exists among the students and their families and the staff. She is originally from the area and feels very fortunate to continue her teaching journey here. She looks forward to getting the chance to meet all of the wonderful new faces in a smaller learning environment which will allow her the chance to build greater rapport with each student. She is looking forward to a school year full of fun memories and learning experiences as she eagerly approaching this next step in her career as a first year educator. She feels extremely lucky to have the constant support of the amazing faculty, families, and students as she continues to learn and grow as a teacher. Pacholczak looks forward to applying the knowledge and skills she gained from UW- La Crosse to her own classroom, while creating an environment where each student feels supported and excited to learn throughout the school year. Welcome to the Brookwood Family, Maddie!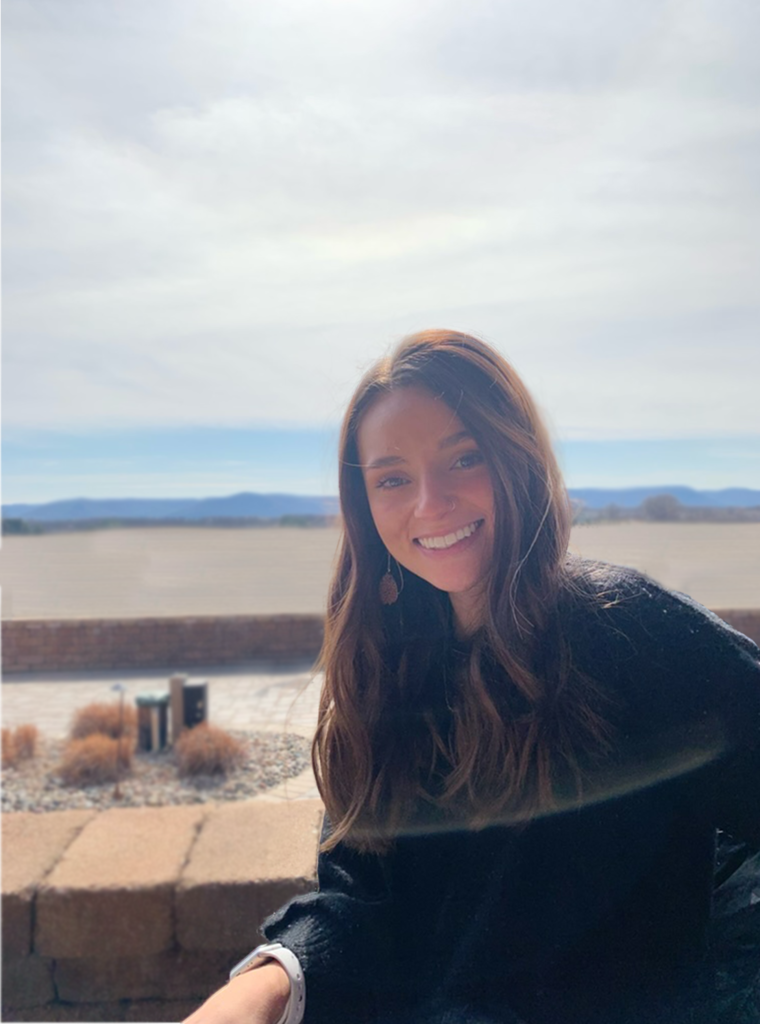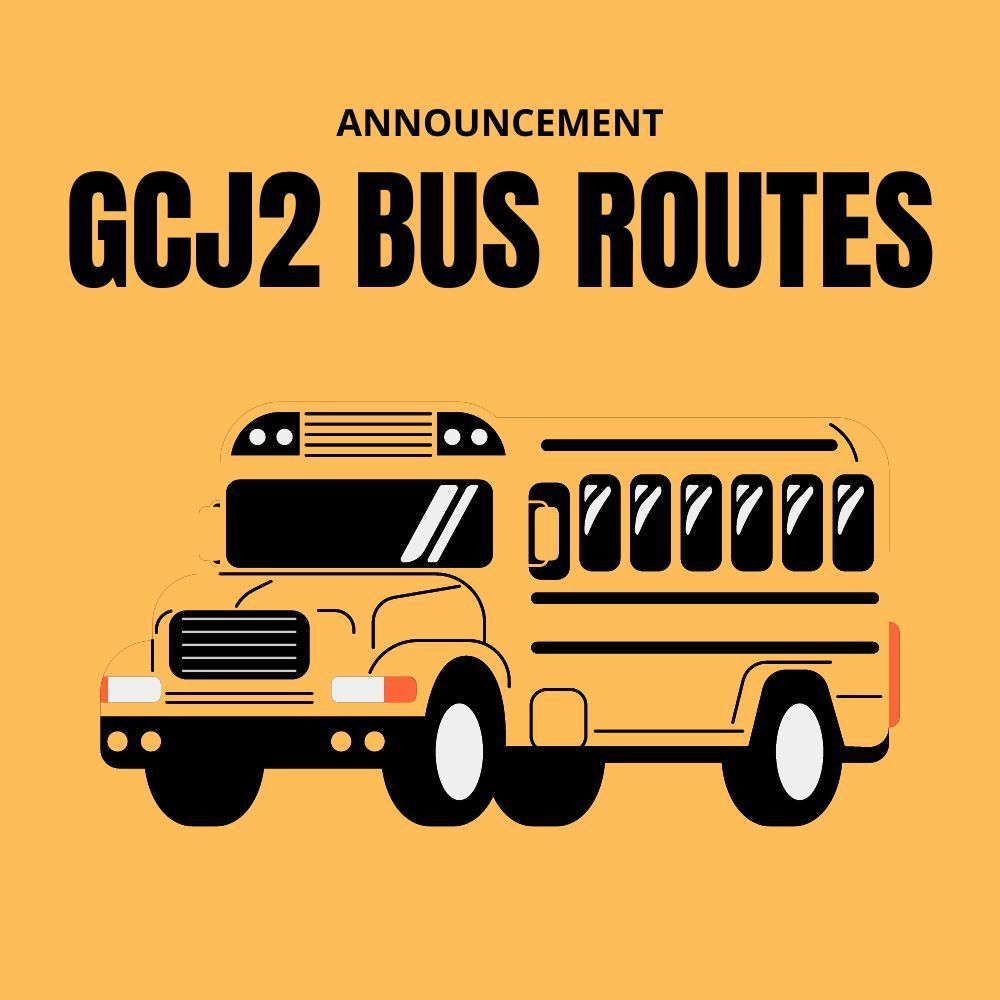 Mustang Playgroup Sign-up:
https://tinyurl.com/4u5zj6zr
What: Introduce your 3 or 4 year old to Brookwood Elementary School and staff by coming to this play based learning group! We will hold this playgroup every Wednesday and Friday that school is in session. This is a great way to build your child's social and pre-academic skills. Who: Children ages 3-4 (not currently in 4 year old Kindergarten) are invited to participate. Where: Brookwood Elementary School When: Every week starting Sept 26th, on Wednesdays and Fridays 8:30- 10:00 (on days that regular school is in session) Our last playgroup for the school year will be on May 26th . Click on the following link to sign your child up:
https://tinyurl.com/4u5zj6zr